The History of Future Folk – A Quirky Fun Musical Odyssey
|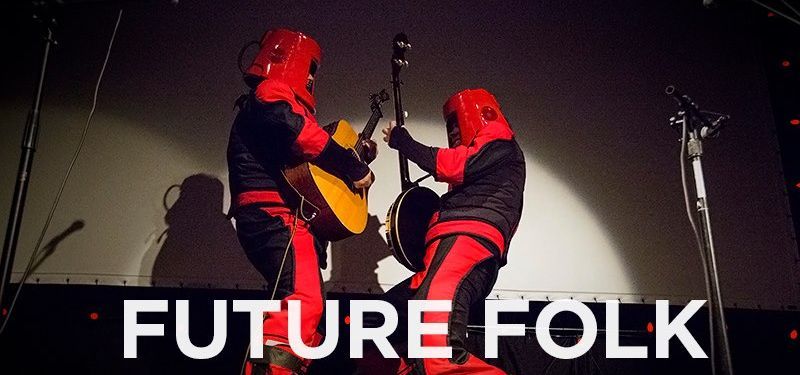 When I stumbled upon "The History of Future Folk" on Netflix, I decided to finally give the movie a viewing. I had heard about the movie but never realized the genius of this film. The movie is a combination of science fiction, romance, comedy and the pseudo history of a sci-fi folk band all rolled into one. Once you embrace the geekiness of this movie and just go with it…you'll be glad you watched it. Sure, it's special effects are cheesy but it fits the vibe of the film perfectly. The premise of the movie is that aliens from the planet Hondo have come for our planet and are about to wipe us humans out, but they hear our music and everything changes.
Their songs of Future Folk have their own unique quirkiness with song titles such as: Space Worms, Over the Moon and Sting Theory. As a musician who writes geeky lyrics with my own band, I really enjoyed how well-crafted and funny their songs are. They are a real band that tours and has a community of followers. Fans enthusiastically show up at gigs wearing Hondo helmets.
It's great to see such an original film about a band that saves Earth. Stop what you're doing and watch the History of Future Folk.
Hondo!
Watch the trailer for The History of Future Folk:
All images courtesy of Future Folk.
For information on Future Folk, visit their website.
Future Folk Movie Review
Originality

Storyline

Music