Soulless – Game Being Developed by High School Students
|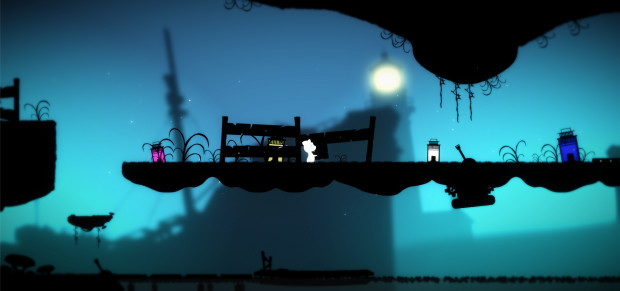 Indie games need to be unique to stand out from crowd. Soulless is a game in development that has a very interesting visual aesthetic.
Details about the game from the Indiegogo Campaign page:
Soulless is an atmospheric 2D puzzle platformer set in a world of silhouettes.
You play as a cute creature called Elin whose main goal is to save his friend, but to do that he has to jump down the rabbit hole into a magical world which is unknown to him.
He is guided through the world by a light, that shines with hope, however the further he goes, he realizes the world only gets darker and darker and that he has to face his deepest fears.
Who is developing the game?
Two 18 year old high school students are developing the game and they are dreaming big. They call their game company Frisky Fatal Games.
Reasons why you should back this project:
This game has a simple goal but takes an abstract approach in allowing the player to fill in the blanks of what exactly the game means to them.  The art in the game is beautiful and I would play the game just to see all of the amazing visual aspects of the game. I am very interested in playing this game. I loved the music in the trailer for the game, it fit the mood of the game perfectly. In the description of the game, it is mentioned that the game mechanics change from level to level. If you watch the trailer it appears like you are watching a short animated film unfold. Even after only seeing this short trailer I am intrigued by the simple and abstract concept for this game. Support this game now!
Click here to visit the Soulless Indiegogo campaign page. Click here to visit their website.
Watch the Soulless Game Trailer below: