How to revive an old Windows laptop using Ubuntu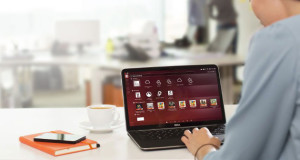 My Dell Vostro 1500 laptop is about 8 years old and for awhile it's been becoming almost unusable. It still had Windows XP installed on it. Chrome was installed as the browser, but even Chrome was showing a message that there would no longer be updates to the browser because of XP. This was no surprise to me since Microsoft is no longer supporting Windows XP. So I decided it was time to try installing a Linux based operating system and Ubuntu looked like the best option. There were many steps in getting things ready for installation.
Step 1: Back up files
Over 8 years I had piled up about 20 gigabytes of data that I wanted to save. This part actually took the longest. For some reason XP did not want to save these files to a USB drive and also would not burn to a DVD-RW disc. Luckily, I had an external drive ready to go and so I proceeded to copy over 20gigs of data to the external drive. It seemed to take forever but after about 2 hours my data was safely on the external drive.
Step 2: Burn a copy of the Ubuntu Installation disc

On another PC I burned a copy of the installation file onto a DVD-RW disc, but the first time I didn't realize you have to choose the option "Burn Disc Image". (more info on how to do this). I had chosen the 32-bit version because of the age of my computer and the fact that I only have 2 gigs of RAM.
Step 3: Change BIOS boot order
To install Ubuntu it must boot from either a usb stick or DVD disc, I had chosen the DVD option so I had to edit the boot order. When I rebooted my computer, I hit "F12" very quickly to enter BIOS setup. I found the boot sequence and changed my DVD drive to be the first device to boot on start up. (more in-depth installation guide here).
Step 4: Place Installation disc into DVD drive and boot up computer and cross your fingers.
It was finally time for me to cross my fingers and hope that Ubuntu would install correctly. The Ubuntu installation screen appeared and I was off and running. I first had to connect directly via a wired LAN connection because Wireless wasn't setup. I then proceeded to the next step.
Step 5: Install Ubuntu and choose to eradicate Windows XP from my laptop
This was the satisfying part of the process. I chose to wipe out any evidence of XP and have a clean install of Ubuntu. The installation took about 45 minutes. Quick and painless.
Step 6: Install extra programs
I installed Gimp for photo editing and VLC Media Player to watch DVDs and other multimedia. This was all very convenient to install using the builtin Ubuntu Software Center. An open source version of Office called LibreOffice was pre-installed upon installation of Ubuntu. Firefox comes pre-installed for the browser and works great.
Conclusion
The old laptop has new life and is working like a brand new laptop. Ubuntu is proving to be the perfect OS for those that need a lightweight but powerful operating system. Why did I wait so long to install Ubuntu? I've made the jump and I'm very pleased with the outcome.
For more information on Ubuntu, please visit their website.