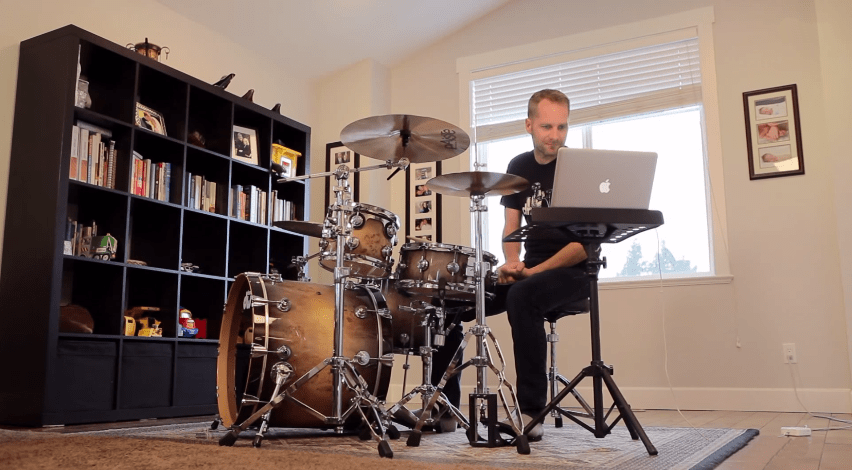 Whether you are a beginner or having been a drummer for years, there is always something new to learn on the drums. I have subscribed to Drumeo Edge for over a year and the website has been a great on-demand way to learn and improve my drumming skills. There are lessons on various styles of drumming and each course is usually split up into 5 videos. The courses are presented by some of the best instructors. After watching the video lessons, you can then play along to the patterns in either 60bpm or 90bpm (for most lessons). I find this very helpful, this forces you to get in sync with the rhythm. There is a marker that shows where you are in the pattern, this visually helps you to follow the rhythm. 
Drumeo.com adds new lessons all the time. Recently they added a double bass lesson, this is the lesson I'm currently working on and it's helping me get that left foot to be more active.
Live sessions are streamed and you can join in and ask questions. These live lessons are also archived for later viewing.
Drumeo.com also offers help from instructors, you can film yourself playing the drums and get feedback on how to improve your techniques.
The website is very user friendly, you can save lessons as favorites, mark the lessons you've completed, and the website will keep track of what is incomplete as well.
I've been playing drums for 20 years and I still have a lot to learn on the drums. Thankfully, Drumeo will keep me busy and will keep pushing me to the next level of drumming. 
Watch the video below to find out more about Drumeo.com: