Best Programs to protect Windows Computers from the Bad Guys
|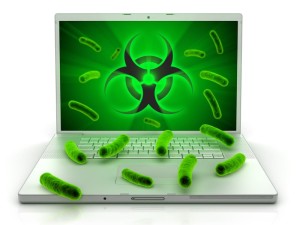 The following is a list of programs and browser extensions that I use and recommend to protect your Windows computer from spyware and viruses. Included in the list is a tool to assist in deleting excess unneeded temporary files.
Virus Protection
Webroot – Light weight virus protection that doesn't hog resources like Norton or McAfee.
Anti-Malware / Spyware programs
Malwarebytes – This program was able to remove Spyware that Norton Anti-virus couldn't find when I had a PC that got hit by multiple forms of Spyware.
Use a Modern Browser
Install a modern browser such as Firefox or Chrome (avoid Internet Explorer like the plague). Google Chrome will warn you if you are about to visit a website that is on their list of sites that might be hacked or have malicious code. If you are using an old browser like AOL then you are asking for trouble. Please take my advice and use one of the browsers I've mentioned above. And make Firefox or Chrome your default browser.  Extra advice: don't install 3rd party toolbars in your browser. Only use Firefox or Chrome approved extensions.
Install Adblock on your browser
A lot of Spyware comes from Advertising on websites, the ad companies can't keep up and insure that all of their ads are safe for loading on websites. Adblock prevents the Ads from showing on a webpage. This has caused a huge reduction of Spyware infections in my experience.
Download: Adblock
Registry Cleanup and Temporary Files Maintenance / Deletion
CCleaner – This program is very useful. It can delete temporary internet files from multiple browsers. It can check your registry and fix issues in the Registry. After removing Spyware with Malwarebytes or removing a Virus with Webroot then running CCleaner is a good idea to make sure that the Registry is in good working order. I also really like the Startup tool, this allows you to disable the startup of programs that load when your computer boots. Sometimes this can get out of hand and you have way too many programs loading and this helps reduce the amount of memory you are using. Free version works just fine.
I hope these programs help keep your computer safe and free of Spyware and Viruses. No one likes to waste a day(s) recovering from an attack. Be smart.