Art of Rush – Book Review
|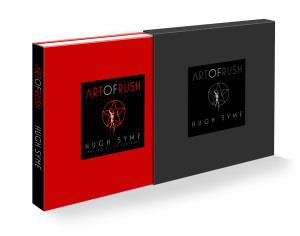 The art that graces the album covers of the progressive rock trio Rush are as impressive as the music itself. I'll admit it, I'm a huge Rush fan. The "Art of Rush" is a 272 page coffee table book that explores the stories behind all of the conceptual album art you've seen since Rush's Caress of Steel album. Hugh Syme is the creative genius that has collaborated with Rush for 40 years and continues to create the art for their album covers, tour books and Neil Peart's books.
One of my favorite album covers is Rush's Power Windows. The imagery captures a young man using a remote to open a window. The images of old Televisions evoke the concept of a window to the world. The album art ties in perfectly to various themes in the music of the album. 
Music journalist Stephen Humphries provides the book's narration and includes in-depth interviews with each Rush band member, Geddy Lee, Alex Lifeson, Neil Peart and artist Hugh Syme.
I highly recommend this book. It is a must have for any Rush fan. 
Click here to purchase the Art of Rush.
See Power Windows Album art below: